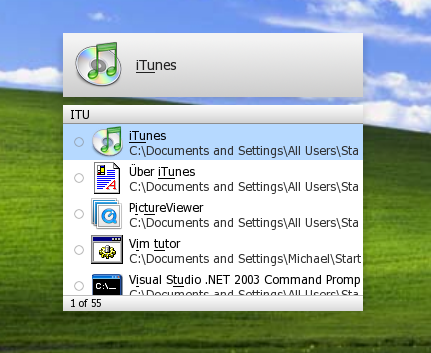 Stay in Control
Launch programs and web pages, play your favorite songs in iTunes, manage your bookmarks — all in a fraction of a second.
Find Stuff
Search the
web
and your own computer in an intuitive and efficient way — using fewer keystrokes than ever!
Ultimate Integration
Colibri integrates over a dozen of third-party programs such as
iTunes
,
WinAmp
,
Mozilla Firefox
— maximizing your productivity while minimizing your typing work.
(Note: not all of the described features are yet present in Colibri 17α)